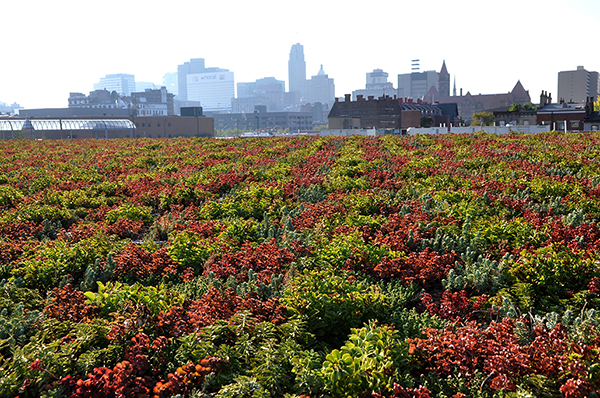 y Della Rucker, Soapbox Cincinatti:
http://www.soapboxmedia.com/features/011414-why-resilience-should-be-cincinnatis-new-mantra.aspx
This year, Cincinnati will have a new mayor, a new city manager and a new director of the Department of Trade and Development.
Like many cities, Cincinnati has experienced impressive economic successes, many I couldn't have imagined when I moved here 15 years ago.
And, like many cities, Cincinnati has faced economic challenges including shrinking businesses, persistent unemployment and underemployment, and struggling business districts.
I've spent years working across the country to help people help their communities thrive in changing economies.
From my perspective, Cincinnati faces a unique opportunity: to lead in the national transition from outdated economic development methods to a new approach that's more relevant to the emerging world economy.
In some ways, this should be easier than sticking to the old methods, but we will have to re-align our expectations of what an economic development department does - and what role we play in that process.
Defining What We Really Want
From my perspective, it's time for Cincinnati to reconnect with economic development's real core purpose.
The Department of Trade and Development's mission is to "facilitate the creation and retention of jobs and new investment within the city in order to expand the city's tax base."
Sounds good, right? It's true that we want an economy that works, that employs people and allows them to buy stuff and support their families and all that. But it's incomplete. It's not what we
really
want - or need - out of the city's economic development.
What we know but forget to articulate is that we want an economy that still works when things go wrong - when businesses close, when businesses move, when the future doesn't work out the way we planned.
We don't want to end up like the cities that have crashed in the face of unfriendly economic trends. We know what that looks like.
Among people who are discussing this nationally, we're starting to coalesce around the word
resilience.
What we want for our community is resilience. We want a healthy economy today, and we want to be able to bounce back when things go wrong.
As we become more tightly tied into technology and business and finance that depends on outside forces that we cannot control, building that resilience becomes all the more critical.
How To Become Resilient
I think we have to concede that "jobs and new investment" don't necessarily get us to a healthy, or resilient, economy. We have assumed - nationwide, not just here - that the first magically leads to the second. But we'd be hard pressed to prove that has happened in Cincinnati, or in any other city.
Instead, we have businesses that find it harder to compete. We have business districts whose original purpose has left, and that struggle to find a new future.
And we have people, thousands of people in some neighborhoods, who could have found decent-paying, self-supporting jobs in the manufacturing economy of 40 years ago, but those jobs don't exist today.
We have a few pockets where it seems the strategy worked, and swaths where it hasn't done much, despite the time and money and good intentions we have thrown into those efforts.
These aren't just education or human services problems. They're economic problems. They're economic problems because they make us all fragile, easier to break with a few unlucky knocks. They diminish our economic potential.
If we re-think the purpose of our city's economic development as building economic resilience, then it can do work that is powerful, more meaningful. Here are a few examples:
Grow our own economy
Businesses are getting smaller. Financing is harder to secure, and the number of business relocations is a fraction of what it was 10 years ago. Relying on recruiting new businesses is a costly bet, now more than ever.
If the purpose of city economic development is economic resilience, then one of its most important jobs becomes
growing local businesses
.
Not just tech, but neighborhood services and niche manufacturing and the whole range of work that either sells something to the world or simply keeps the city's money circulating within the city.
Local businesses have been shown to have significant
impact
, whether on the amount of money that stays in the local economy or in their support for community charities.
Organizations like
GrowFL
and
NetWork Kansas
, as well as cities like
Minneapolis
and
Cleveland
, are putting programs in place specifically to help local businesses grow.
Build networks, not just projects
Most economic developers spend most of their time on projects: specific developments, specific building, a certain end user, some projected number of jobs. But a project approach takes on faith that the project will create broader benefits.
In
Annapolis
, the economic development agency helps build connections between businesses. This goes far beyond typical "networking."
Annapolis designs its activities to help businesses collaborate on new, valuable products. Cincinnati has networking and incubator platforms, but I don't know of anyone building networks like Annapolis.
Recognize that economy goes beyond real estate
Much of Cincinnati's economic development - programs, incentives, projects - revolves around real estate. The strategies I've outlined have more to do with people than buildings. That's on purpose. Buildings are just shells for what goes on inside them.
And in an internet technology-driven, mobile device-enabled, 3D-printing economy, a building is less and less central to whether a resilient economy thrives or withers. The capacity of people - business owners, potential employees, potential business owners - is where the impact lies.
Crowdsource wisdom
Economic developers have a bad habit of making decisions based on insiders - people who "know something" about business. But much of what we thought we knew about business and the economy has gone out the window. Our Star Chamber ideas, what we learned from the past, may not fit now.
Corporations deal with this uncertainty by crowdsourcing - drawing ideas from the widest range of people possible. The more people we include in economic development conversations, the better our chances of finding the right solutions.
Cincinnati's next economic development director probably won't see anything shocking here, if she or he has been involved in the profession's current discussions.
But that person's hands will be freed or tied by what political leadership and the community understand about what we need from economic development. If we want a vibrant and resilient Cincinnati, we're going to have to let our leaders know.
Della Rucker is the author of The Local Economy Revolution: What's Changed and How You Can Help. She is principal of the Wise Economy Workshop, a consulting firm that focuses on economic revitalization planning and public engagement.
She is also the managing editor of Engaging Cities, an online magazine focused on the intersection of internet technologies and public involvement in community and government life.
Rucker has spent more than 20 years providing economic development planning, downtown revitalization strategies, fiscal impact analysis, public engagement and other services throughout the United States.
She holds a masters in community planning with a concentration in economic development from the University of Cincinnati and a bachelor of science in education from Northwestern University.