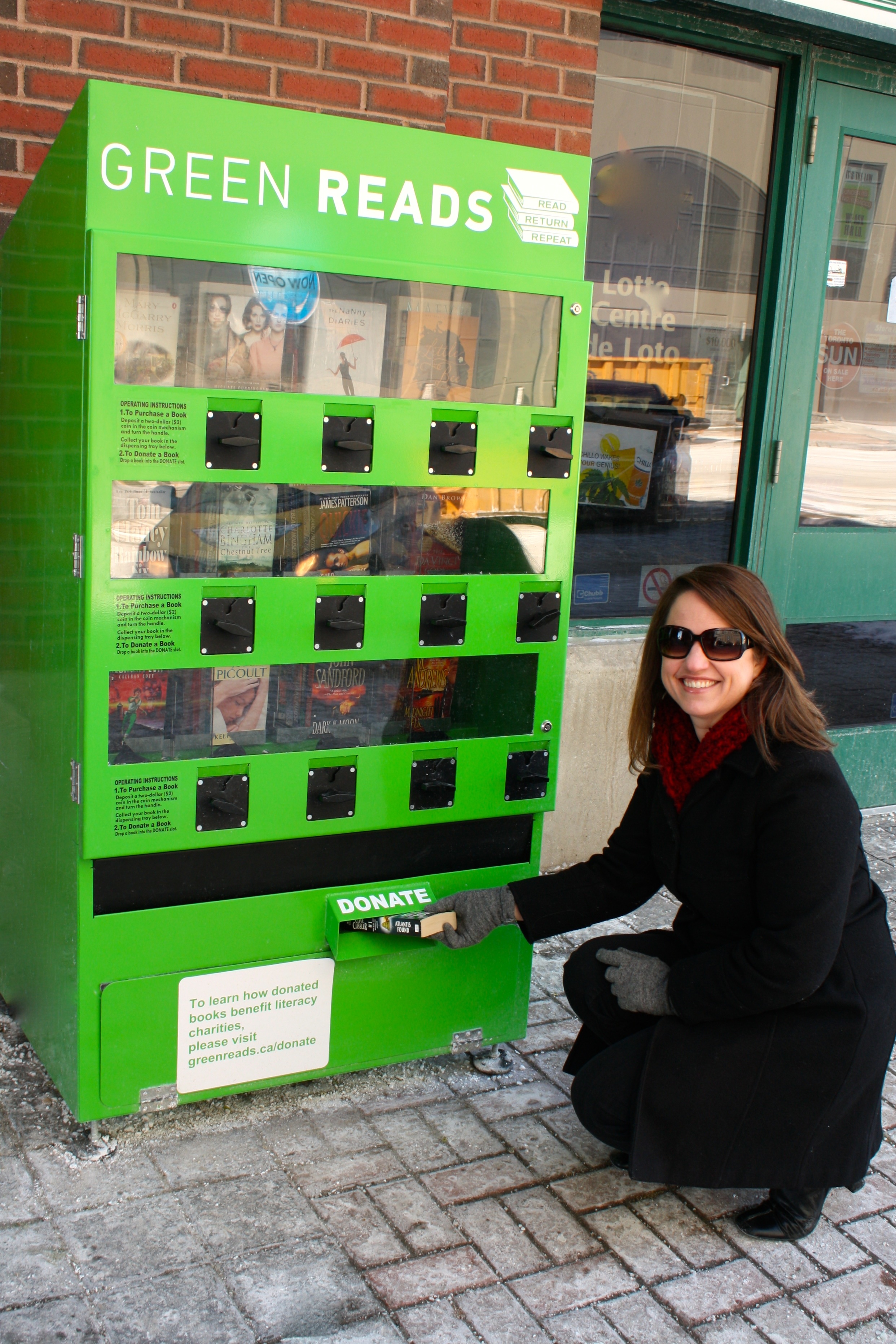 by
Dan Colman
, Open Culture:
http://www.openculture.com/2014/05/green-reads.html
Green Reads
has launched a crowd funding campaign
on IndieGogo
to build 15 eco-friendly, used book vending machines.
Invented by Dana Clarke, the machines require no electricity and they'll allow libraries, charities, and book retailers a way to sell used books and create a sustainable source of revenue.
Green Reads
is looking to raise $75,000 ($5000 per machine) by May 19.
Once operational, the machines will be donated (not sold) to libraries and charities.
You can get a lot more information and
contribute to this worthy campaign right here
.